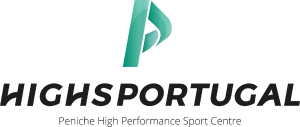 HIGH PERFORMANCE SPORTS CENTRE IN PENICHE FOR SURFING, BODYBOARD, LONGBOARD AND STAND UP PADDLE SURFING
PRESENTING THE HIGH PERFORMANCE SPORTS CENTRE IN PENICHE
The High Performance Sports Centre in Peniche is dedicated to the training and technical improvement of High Performance athletes and teams of surfing, but can be used for other nautical sport disciplines.
This centre, in addition to the excellent technical capacity and equipment, also has the capacity to accommodate 30 people, between athletes and technicians, thus ensuring that High Performance athletes have a truly immersive and worry-free experience other than training in exclusive.
The High Performance Sports Centre in Peniche is a part of the Portuguese Network of High Performance Sports Centres/HIGHSPORTUGAL and it is linked to the unique natural conditions for the practice of this kind of sports.
FACILITIES AND EQUIPMENTS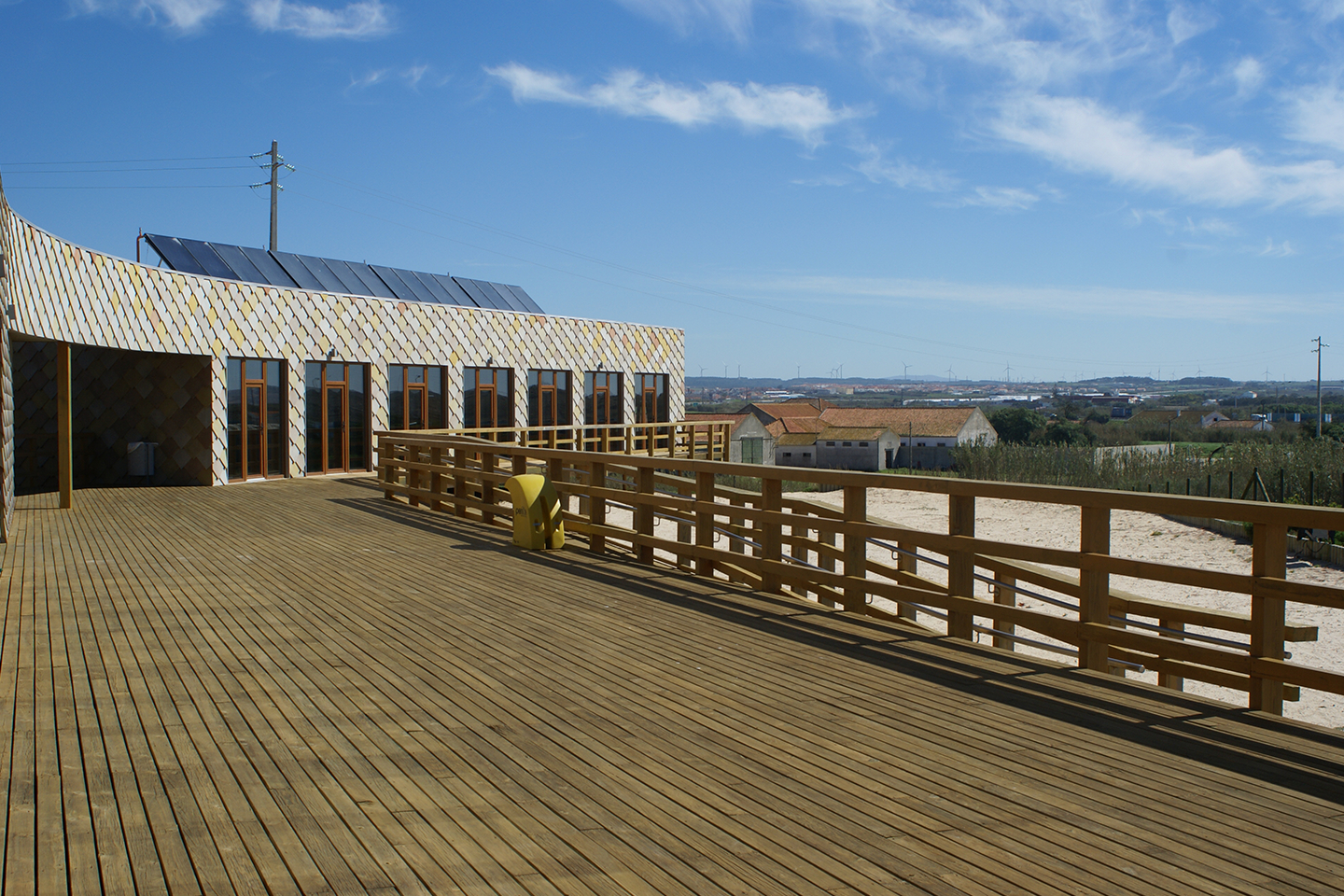 TRAINING & TECHNICAL AREA
The High Performance Sports Centre in Peniche is equipped to provide a functional training aimed at improving the functional capacity of the body, increasing the qualities of the musculoskeletal system.
This type of training develops different skills important for the athlete's performance: strength, speed, resistance, flexibility, balance/stability, proprioception, agility, coordination and reaction time. In addition to optimizing specific motor skills of the modalities, this type of training should also work on injury prevention and increasing the core strength.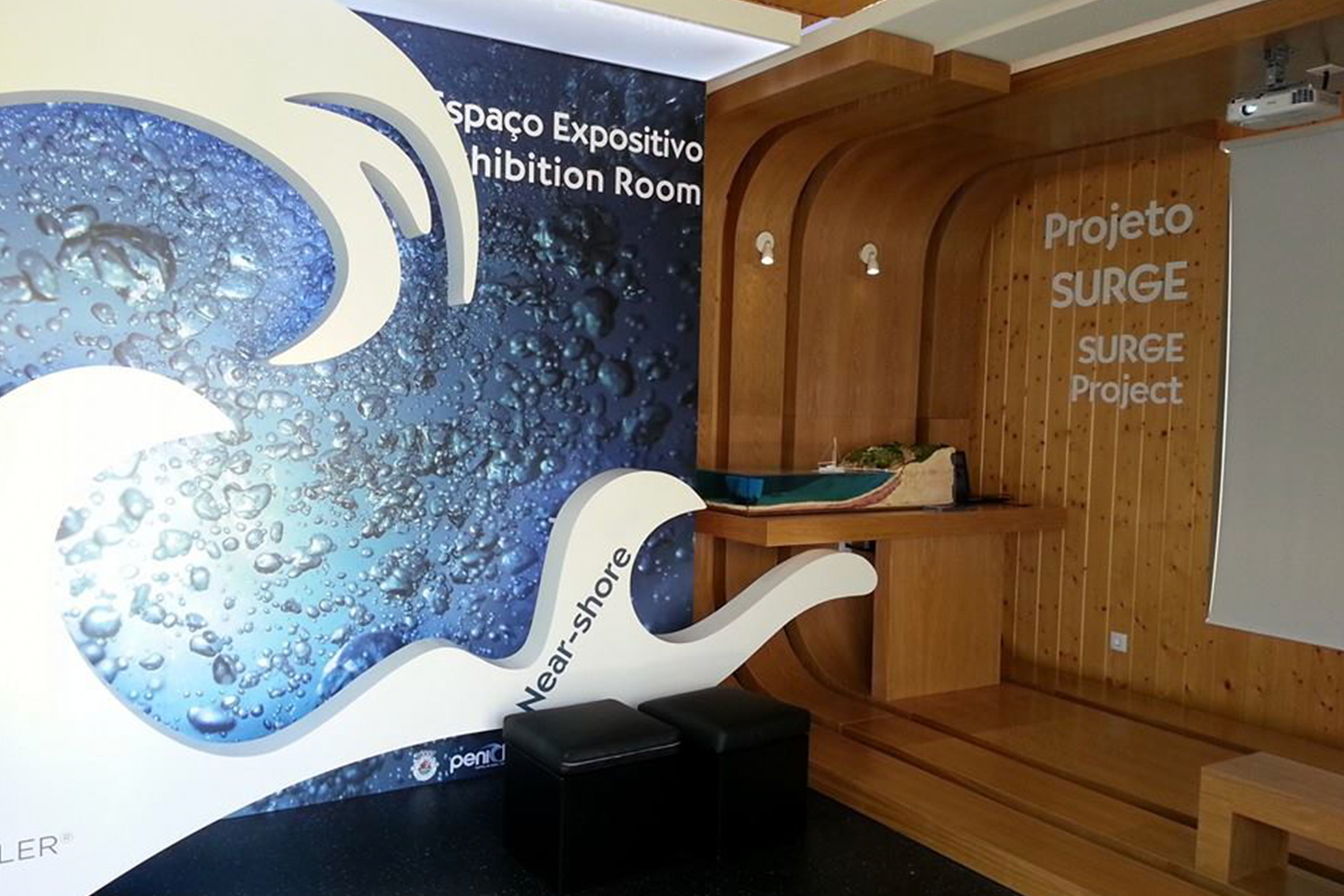 SUPPORT AREA
The High Performance Sports Centre in Peniche is prepared to provide a complete training, taking into account all the principles of training, ensuring a varied and suitable training to the needs of each athlete, in order to boost the performance in the competitions where they participate.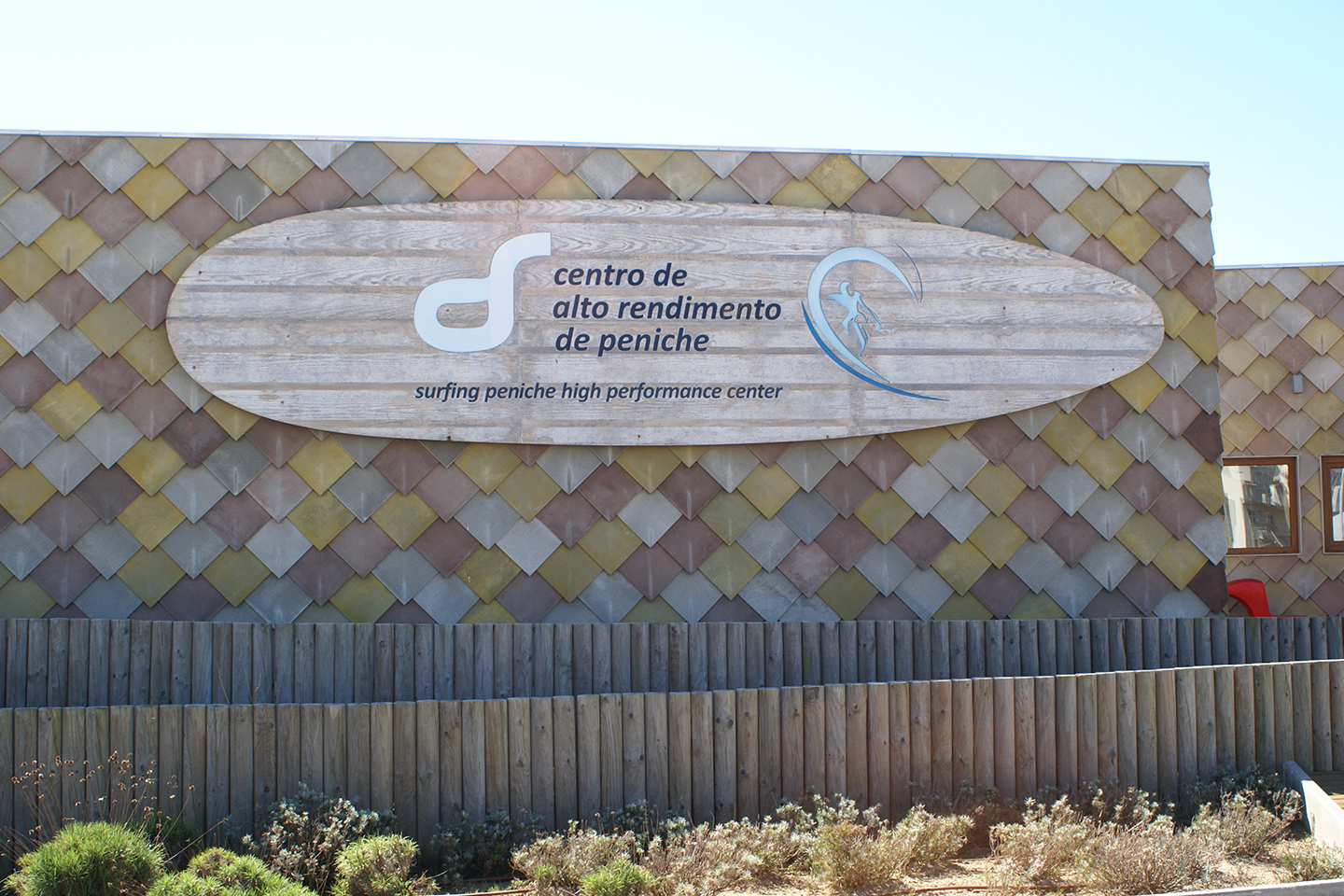 SPECIFICATIONS
The High Performance Sports Centre in Peniche is equipped with a residential area with capacity for 30 people; locker rooms (M/F), suitable for people with reduced mobility; canteen; lounge area; administrative area; support offices; meeting room; auditorium; gym equipped with step, bosu, dynair togu, roll, fitball, Indoor Board, wood Box Plyo, fitness mat with eyelets, Kettlebells, Medicinal ball, TRX, Punch trainer, core board.
SPORTS DISCIPLINES AT THE HIGH PERFORMANCE SPORTS CENTRE IN PENICHE
The High Performance Sports Centre in Peniche is fully prepared for Surf, Bodyboard, Stand Up Paddle, Bodysurf, Longboard.
MAIN EVENTS AT THE HIGH PERFORMANCE SPORTS CENTRE IN PENICHE
European Stand-Up Paddle Championship in 2017 – EuroSUP,

MEO Rip Curl Pro Portugal,
Rip Curl Gromsearch,
Peniche Paddle Series – Berlenga-Penhiche sea crossing.
ATHLETES & TEAMS WHO VISITED HIGH PERFORMANCE SPORTS CENTRE IN PENICHE
The top conditions available, make the High Performance Sports Centre in Peniche the best choice to every high performance athlete, team and sponsor looking for the ideal high performance training conditions and, also, for great achievements and victories on surf, bodyboard and longboard.
Proof of that is the list of teams and athletes that already attended this HPSC.
ATHLETES
Kelly Slater,
Mick Fanning,
Gabriel Medina,
John John Florence,
Miguel Pupo,
Tiago Pires,
Frederico Morais,
Edu Etxeberria,
Casper Steinfath,
Titouan Puyo,
Iballa Ruano,
Benoit Carpentier,
Leonard Nika,
Bernard Sieber.
TEAMS
Danish Surf & Rafting Federation,
Portugal Stand Up Paddle Team
Finnish Sailing Federation – Stand Up Paddle,
Belgian Surf Federation,
Austrian Rowing Federation,
Venezuelan Surf Federation,
Italian Surf Federation,
Spanish Surf Federation,
German Surf Federation,
Great Britain Surf Federation,
Swedish Surf Association,
Irish Surf Federation,
Wales Surf Federation. The High Performance Sports Centre in Peniche has its doors open for all high performance athletes and teams looking to make the most of their training.
We offer the best conditions for high performance training on Surf, Bodyboard and Longboard.
TOURIST ATTRACTIONS IN PENICHE
The municipality of Peniche is an area of great natural beauty, with a vast historical, cultural and religious heritage.
From the magnificent beaches along the entire coast, ideal for water sports, to the impressive cultural heritage, where the fortifications and religious monuments stand out, Peniche offers a diversity of tourist resources including rich and varied gastronomy, especially fish and seafood dishes and a diverse craftsmanship where the famous Bobbin Lace stand out.
The municipality of Peniche also offers various forms of accommodation, from tourism units in rural areas to hostels, campsites and modern hotels.
Peniche is a city that embraces the present and future, and for this reason the festivals and other shows are an important source of entertainment and tradition in the region. The religious festivals, with special emphasis for the Nossa Senhora da Boa Viagem, help the inhabitants to remember and to feel the land they live on, as well as to keep a tradition with great beauty and meaning.
WHAT TO DO
As far as sport is concerned, summer is also a season of great activity, with several beach football and volleyball tournaments, the now famous Corrida das Fogueiras, various water sports championships such as surf, bodyboard, kayak, etc.
We highlight the following tourist attractions:
Fortaleza de Peniche (Fortress),
Forte de S. João Baptista (Berlenga) (Fortress),
Forte de Nossa Senhora da Consolação (Fortress),
Igreja de São Pedro (Church),
Igreja da Ajuda (Church),
Santuário Nossa Senhora dos Remédios (Sanctuary),
Touril de Atouguia da Baleia,
Igreja da Misericórdia (Church),
Igreja de São Sebastião in Serra D'El-Rei (Church),
Igreja Nossa Senhora da Guia in Ferrel (Church),
Igreja São Leonardo e a Nossa Senhora da Consolação in Atouguia da Baleia (Church).
Peniche Municipal Museum
Interpretative Centre of Atouguia da Baleia.
Peniche High Performance Sport Centre
Rua Engenheiro Carlos Alberto Guerreiro Baleal Sol Village, 2
2520-193 Ferrel
Responsible: Ricardo Graça
MONDAY TO FRIDAY
08:00 – 13:00
14:00 – 17:00