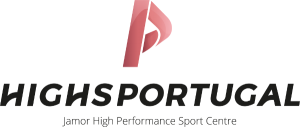 ---
Archery
Athletics
Basketball
Canoe Sprint
Climbing
Enduro
Football
Golf
Hockey
Judo
Rugby
Shooting
Taekwondo
Tennis
Triathlon HIGH PERFORMANCE SPORTS CENTRE IN JAMOR
PRESENTING THE HIGH PERFORMANCE SPORTS CENTRE IN JAMOR
The High Performance Sports Centre in Jamor, part of the Portuguese Network of High Performance Sports Centres/HIGHSPORTUGAL is located at the Centro Desportivo Nacional do Jamor (CDNJ).
Inaugurated on June 10, 1944, the Centro Desportivo Nacional do jamor (CDNJ) is a complex of public sports infrastructures that is located in the valley of the river Jamor, in Oeiras, Portugal. This space offers its users various sports facilities, as well as an urban park and an extensive forest area, being a privileged space to support the development of sports practice at all levels, from High Performance sports to leisure sports.
In terms of High Performance sports, the services of the HPSC in Jamor respond to the needs of the preparation of High Performance athletes, national teams and young people with talent to their development. The High Performance Sports Centre in Jamor has a set of services oriented to improve sports performance, which include: accommodation, nutrition, training evaluation and control, clinical monitoring and an altitude program.
Administratively, both CDNJ and HPSC Jamor are units of the Portuguese Institute of Sports and Youth, IP.
The High Performance Sports Centre in Jamor counts not only with qualified professionals and modern technology, but has developed several partnerships with different Higher Education Institutions and prestigious Research Centres with recognized professionals, allowing to follow the latest training techniques for the different needs of the practitioners.
FACILITIES AND EQUIPMENTS
The High Performance Sports Centre in Jamor comprises about 21 sport modalities, having each of these modalities infrastructures properly equipped and with the best conditions for the practice, training and competitions at the highest level.
Those infrastructures are:
Estádio Nacional of Jamor;
Lawns and playing fields;
Jamor Pool Complex;
Nautical Activities Track;
Minigolf course;
National Golf Training Centre;
Athletics Training Centre;
Tennis Training Centre;
Archery Training Centre;
Shooting Range;
Climbing wall;
Cross-country Track;
Enduro Track;
Pedestrian routes;
Recreational playground;
Outdoor Gym;
Cruz Quebrada Training Centre;
Auditoriums;
Adventure Park.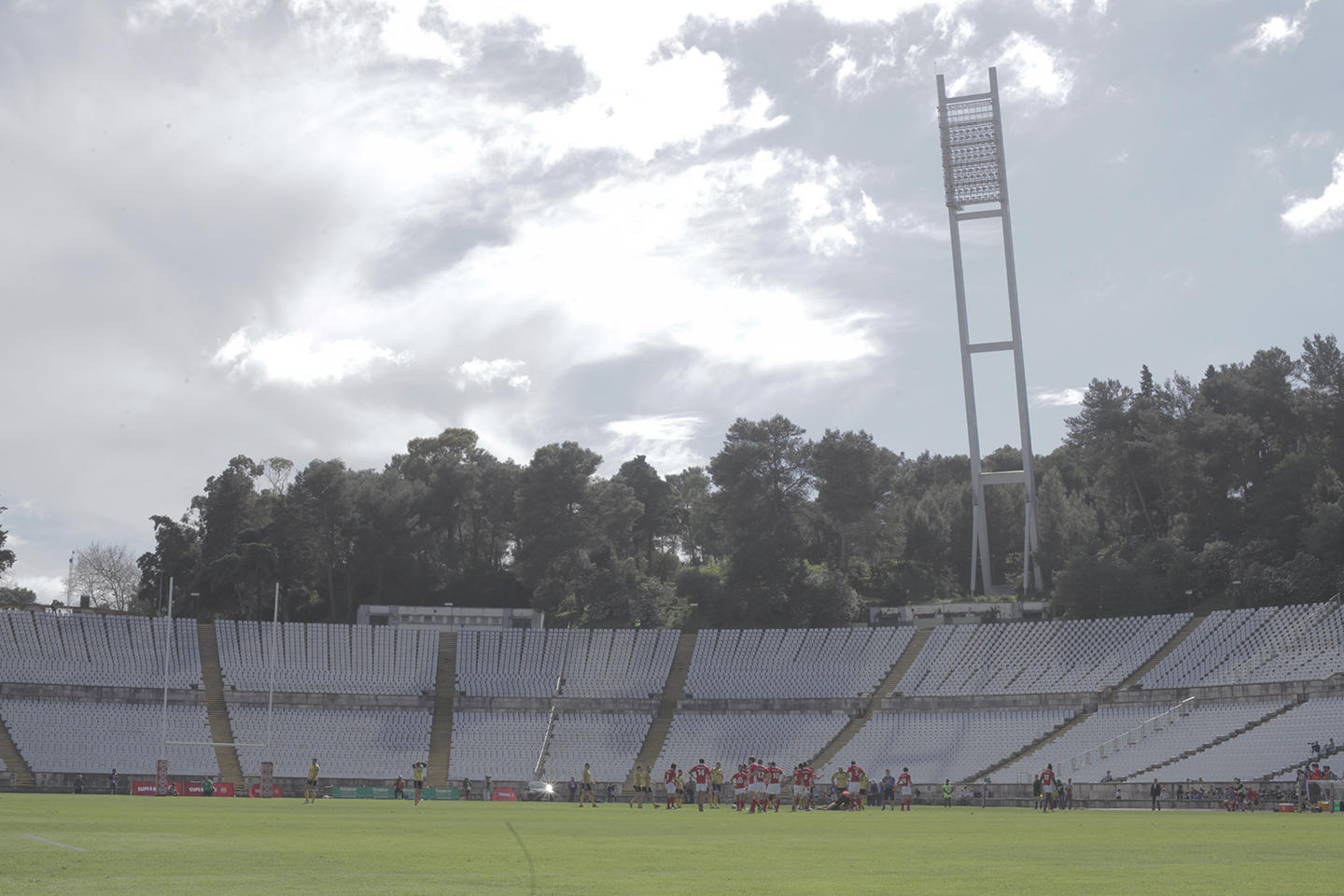 ESTÁDIO NACIONAL OF JAMOR
The Estádio Nacional of Jamor, which has a capacity of around 37,500 spectators, has been the scene of countless sports events, musical shows and other types of events throughout its almost eight decades of existence. In 1967, the stadium received the European Champions Cup Final, which was won by Celtic FC in a soccer game against Inter Milan (2-1). It is usually the stage of the Portuguese Football Cup final, considered the queen of all Portuguese football competitions.
This equipment has a natural grass pitch of 105×68 m, with artificial lighting; athletics track with 8 runners of 400m; zones for long jump and triple jump; ditch for obstacle racing; 6 spas; 1 auditorium  and conference room; bar and Cafeteria and 3 car parks for about 5,000 cars.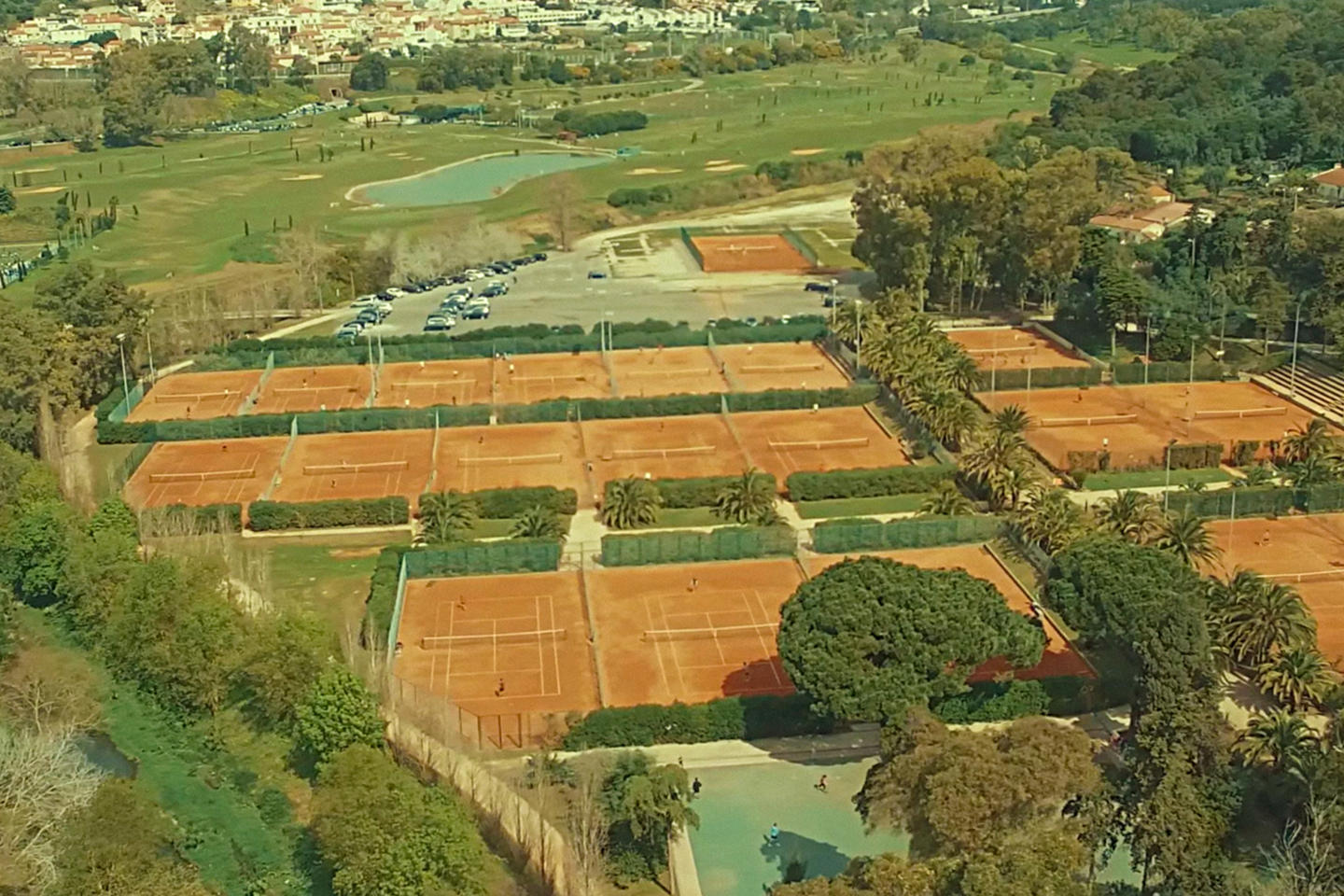 LAWNS AND PLAYING FIELDS
The Urban Park of the Centro Desportivo Nacional do Jamor (CDNJ) also has a group of fields for the practice of Football, Rugby and Field Hockey, among other sports that can be organized there. This space has 2 football fields in natural grass; 1 football field in synthetic turf; 1 hockey field, with artificial lighting; 1 rugby field in natural grass, with artificial lighting; 1 rugged synthetic grass field with artificial lighting.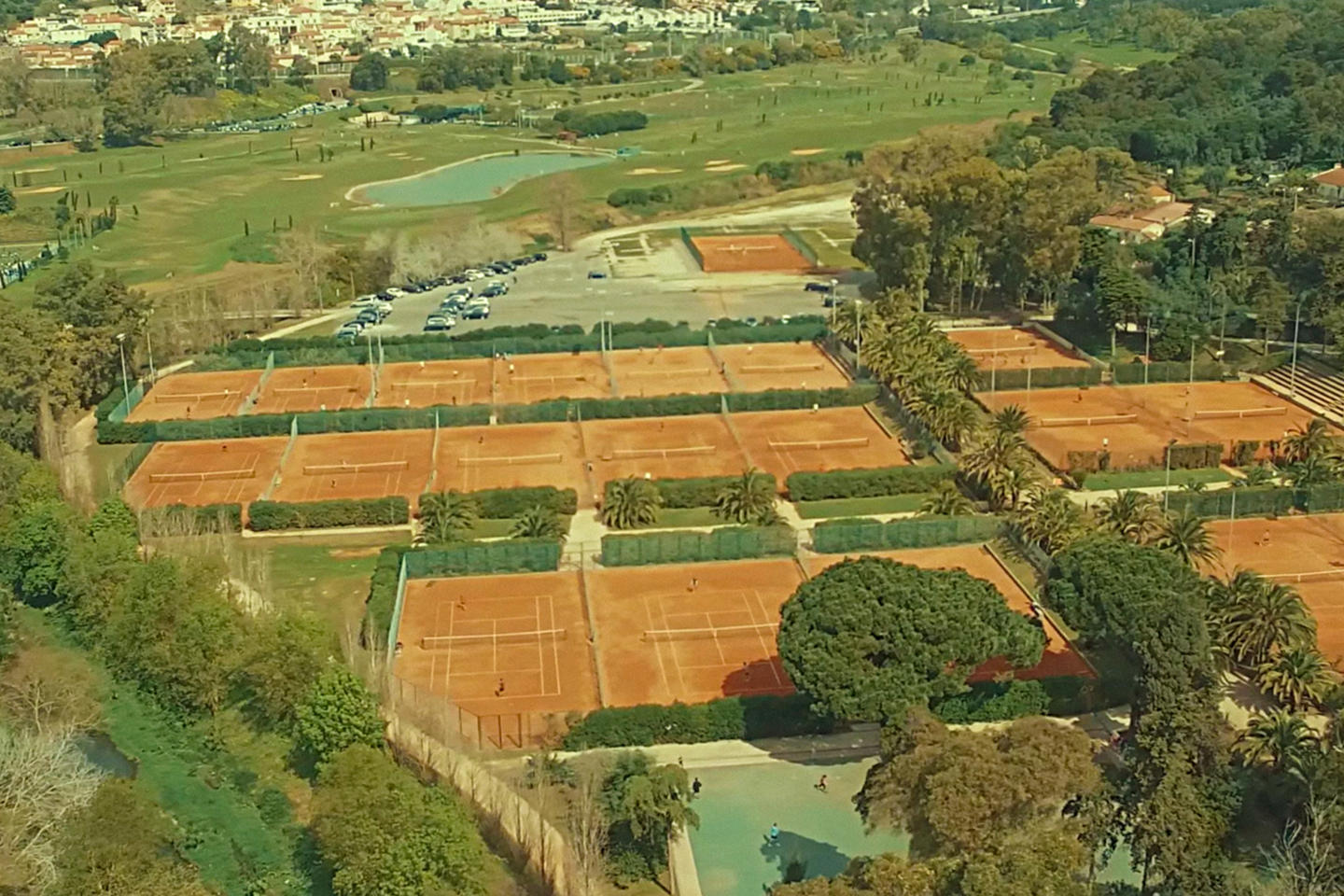 JAMOR POOL COMPLEX
Another equipment of the High Performance Sports Centre in Jamor is the Jamor Swimming Pool Complex, which opened on July 22, 1998. It was the first indoor facility in Portugal capable of hosting National and International competitions of any swimming discipline.
Here, the High Performance athletes of the various disciplines of swimming, can count on an Olympic Swimming Pool of 50mx25m and 2.1m deep; another pool of 25mx20m and 1,30m deep (up to 5m removable bottom); jumps tower (10m, 7.5m, 5m, 3m and 1m and trampolines of 3m and 1m height); auditorium and conference room; bar and 3 car parks.
In the Swimming School of the complex, some activities are carried out, like adaptation to the aquatic environment, swimming classes, swimming improvement; water aerobics; hydrotherapy; swimming classes for babies: B6-12 | B12-18 | B18-24 | B24-30.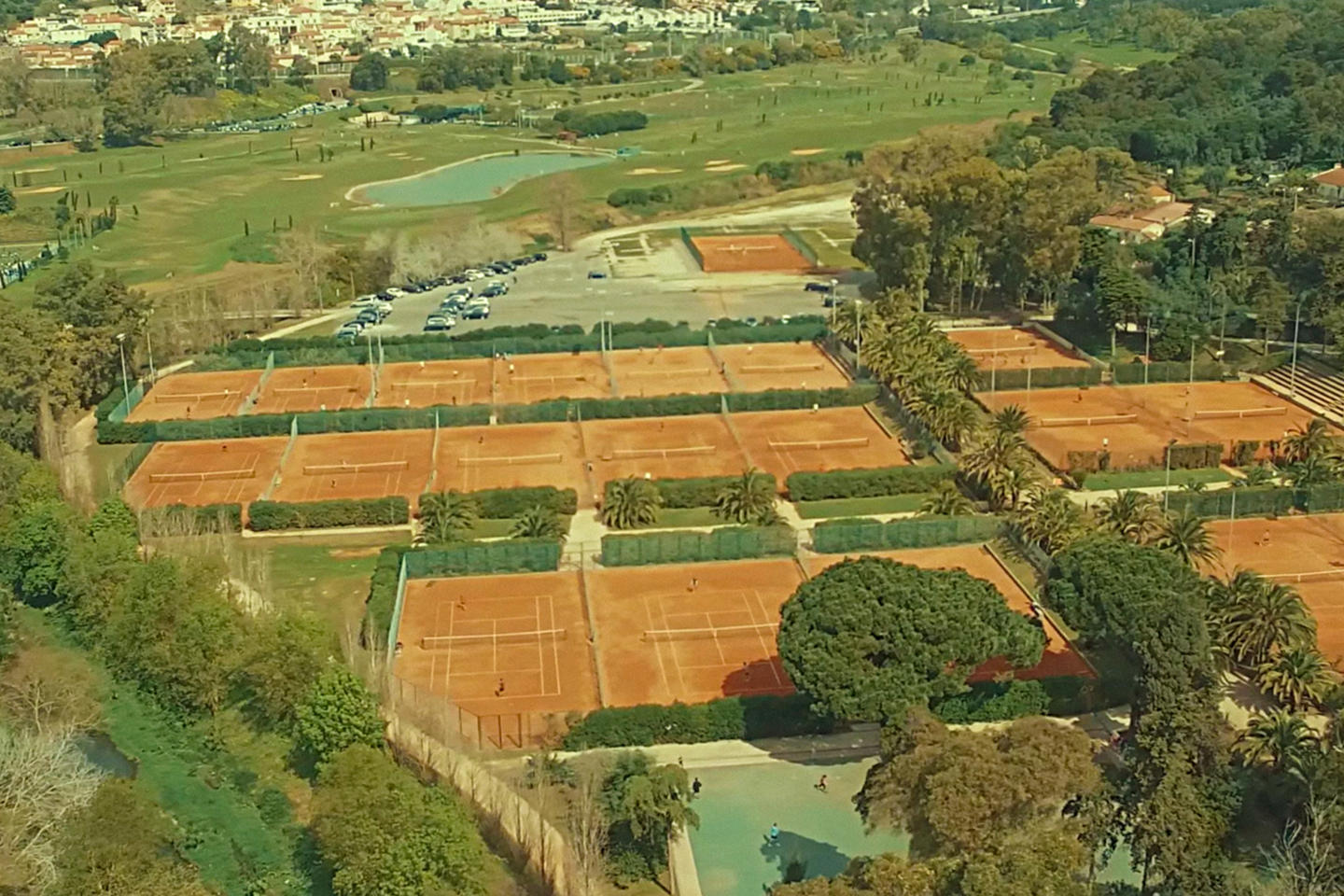 NAUTICAL ACTIVITIES TRACK
The Nautical Activities Track, integrated in the High Performance Sports Centre in Jamor, was inaugurated in 1998, following the requalification of the southern zone of the Valley of the Jamor river. It is a facility specially designed for the practice of Canoeing.
This space has a Nautical Activities Track with a water plan of 12,100 square meters; a boarding area with 7 "fingers"; 1 hangar for boat storage; permanent Kayak Polo field; spas; restaurant and bar; parking for 162 cars and, for public use, 14 double canoes and 6 individual canoes, with their respective paddles and vests.
MINIGOLF COURSE
In this sports complex where the High Performance Sports Centre in Jamor is located, two different circuits of Minigolf with 18 holes each were built. One of the circuits, inspired by the Northern Europe countries, consists of large tracks in synthetic grass that make it highly motivating as the various obstacles overcome. The other circuit, very popular in Europe, consists of smaller tracks and fulfills all the necessary requirements for international competitions.
NATIONAL GOLF TRAINING CENTER
The National Golf Training Centre is state owned and is part of the Centro Desportivo Nacional do Jamor (CDNJ) and also part of the equipment of the High Performance Sports Centre in Jamor. This nine-hole equipment was inaugurated in early September 2013.
The National Golf Training Centre of the Portuguese Golf Federation had already been working in full at the CDNJ as a golf academy and driving range. With the inauguration of the nine-hole golf course, it was possible to be used by everyone in general.
With this equipment, the High Performance practitioners of the sport have access to a 250m long driving range, 27 hit positions: 12 covered and uncovered; a putting green with 18 holes; a chipping green; a bunker; swing analysis studio with hit positions and equipped with the best swing analysis technology (TRACKMAN, V1 PRO and SAM PUTT LAB).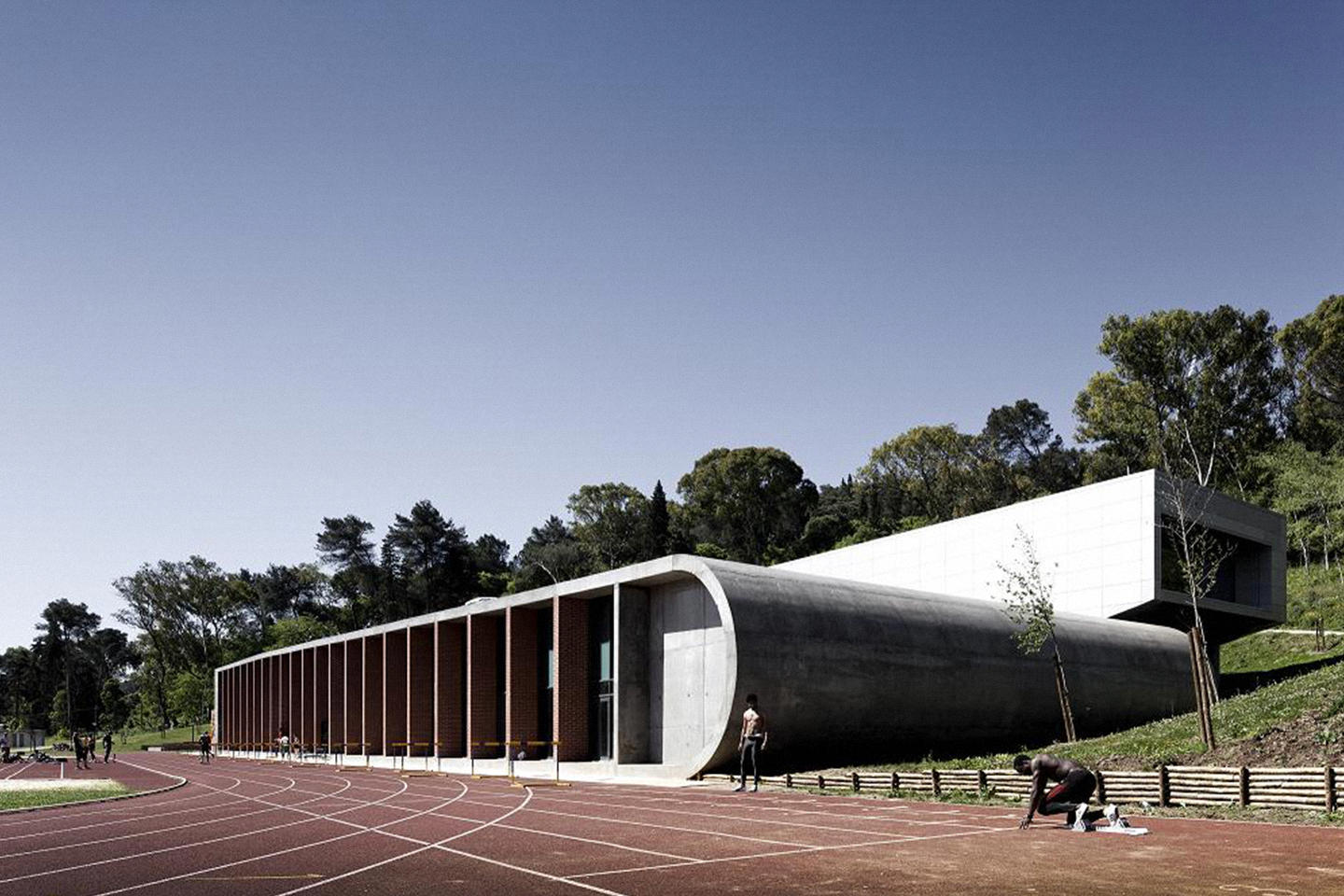 ATHLETICS TRAINING CENTER
High Performance athletes will get at the HPSC Jamor an equipment totally prepared to help them develop their technique and training. The Athletics Training Center is specially designed for practitioners of High Performance and National Teams. The space has an indoor pavilion with 1 flat track of 6 corridors, with 60 m length; 3 tracks for long jump and triple jump; 1 sector for pole vaulting, 1 sector for high jump; 1 sector to shot put and to discus throw; 1 "Biomechanics Corridor" for motion analysis; weight lifting room; multipurpose room for theoretical lessons, meetings or training; space for warming up and physical recovery and space for the equipment storage.
For an outdoor training, there is a 400 m track with 6 runners; 4 zones for long jump and triple jump; sectors for javelin throw, shot put, discus throw and hammer throw and areas for pole vaulting and high jump.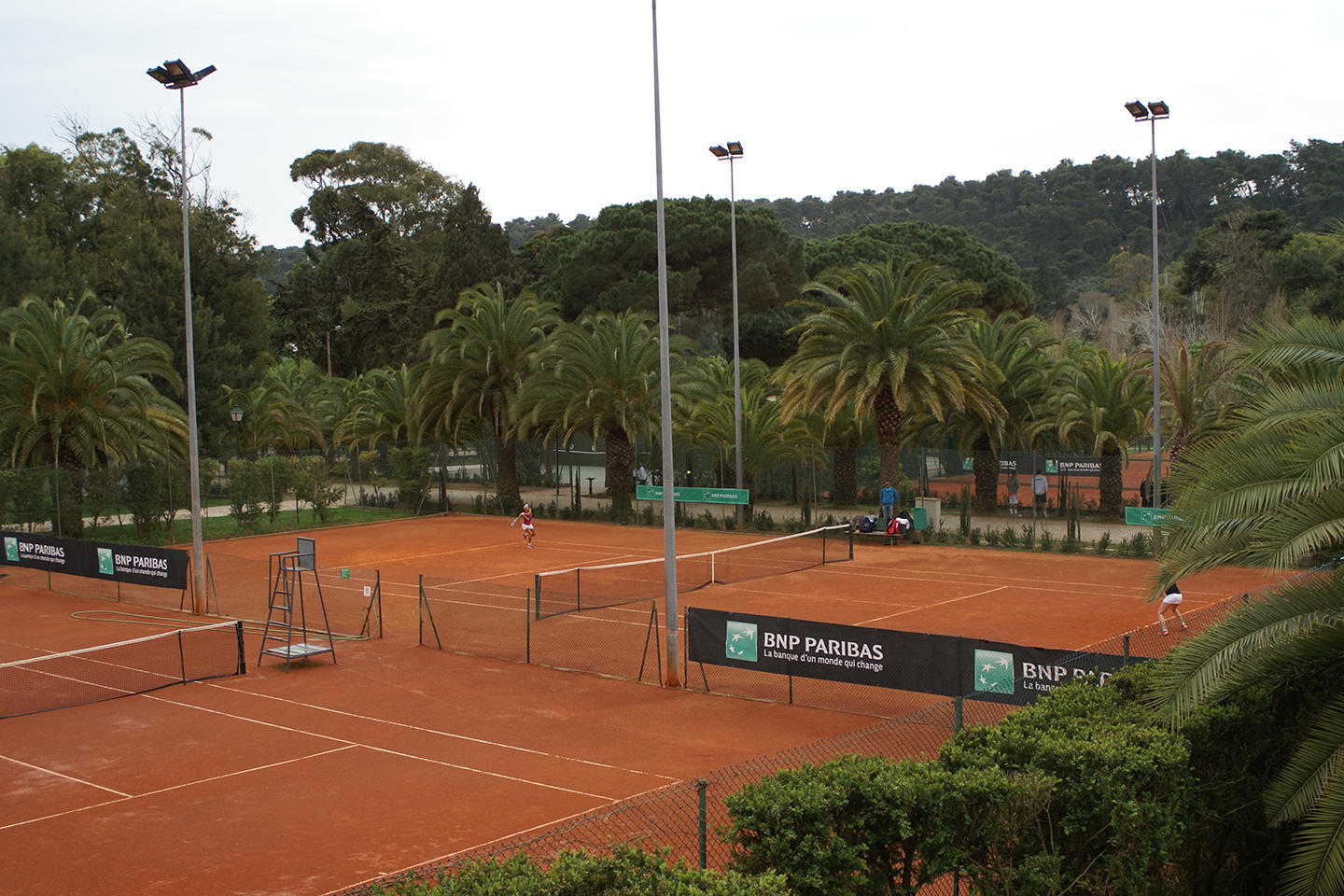 TENNIS TRAINING CENTER
Another equipment that integrates this sports complex is the Tennis Training Centre, which has 35 tennis courts, surrounded by a vast area of green spaces.
The Central Court was inaugurated on June 10, 1945 and has been considered by many elite players as one of the most beautiful tennis courts in the world. Although it has been the subject of improvement works, the Central Court of the Tennis Training Center keeps intact its architectonic tracing.
The Tennis Training Center is also the headquarters for the High Performance Sports Centre of the discipline.
There, it is possible to find 1 central court, in red brick dust, with capacity for about 2,000 spectators; 26 uncovered courts in red brick dust (10 of which have artificial lighting); 6 covered courts in synthetic floor (4.455 m2 of gross area); 3 courts discovered in porous concrete; 3 backboards on synthetic floor; spas equipped with sauna and central heating; living room; restaurant and bar and parking for 100 cars.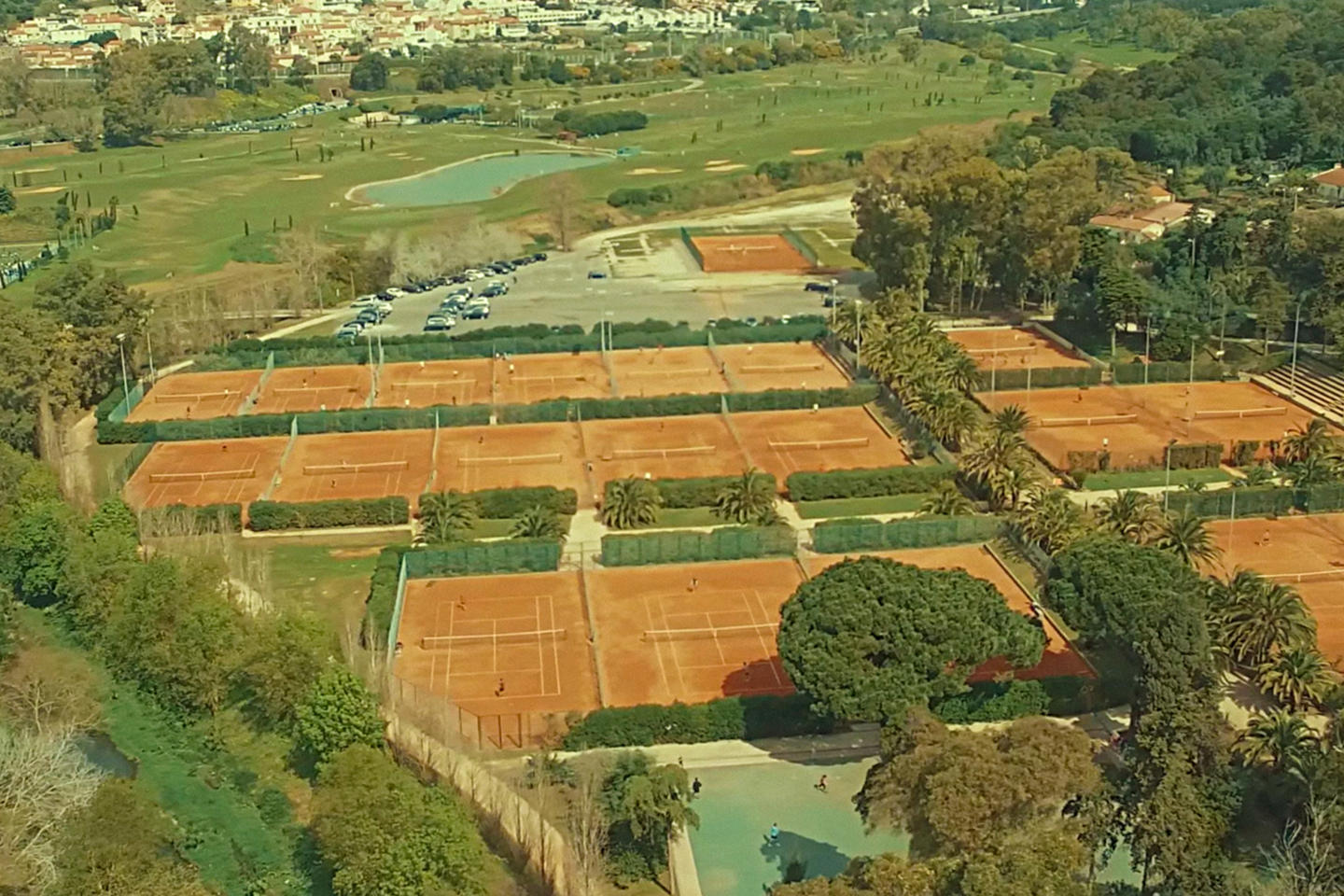 ARCHERY TRAINING CENTER
The Archery Training Center that is part of the High Performance Sports Centre in Jamor, constitutes a remarkable milestone for this discipline in Portugal, by providing an entire field dedicated to the preparation of High Performance athletes and national teams and by bringing together unique conditions for the national and international tests of the sport.
The Archery Training Centre consists on a field in natural grass with 80m long by 60m wide, which can handle international competitions.
In early 2018, the Archery Training Center received significant improvements, with the installation of a zone of shading, lighting and the placement of a new floor in the shooting range, guaranteeing to the practitioners of the sport the best conditions for the practice of the modality.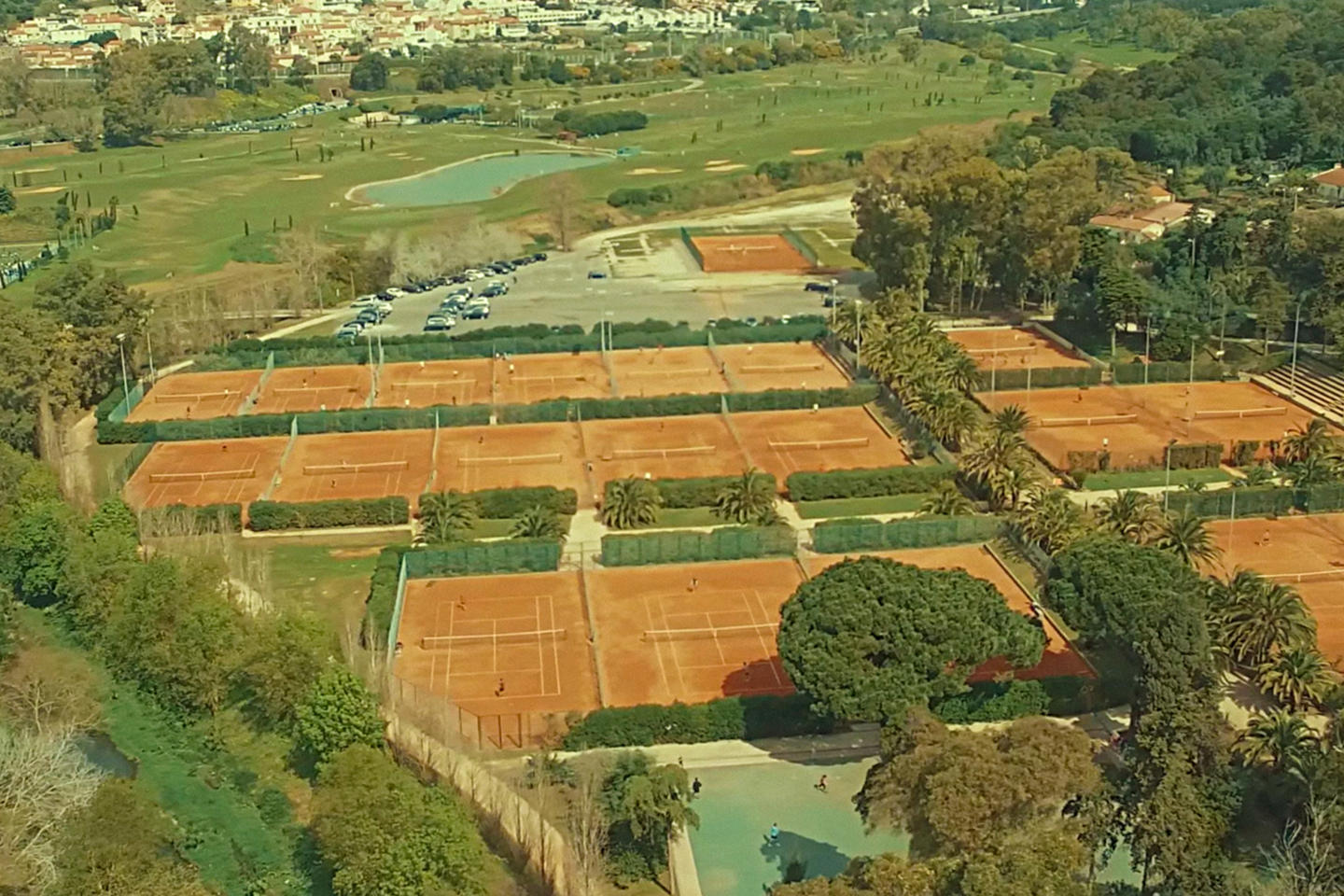 SHOOTING RANGE
The Shooting Range of this complex is an installation dedicated to Shooting Sports, certified by the Portuguese Shooting Federation, the Portuguese Federation of Modern Pentathlon and the Portuguese Federation of Archers and Crossbowmen. Therefore, it is only allowed to holders of a sport license and members of the security forces.
The main shooting range is 50 meters long, with 30 lines, 10 of which are electronic lines and the others are 25m long with 30 lines and a 10m long with 30 lines.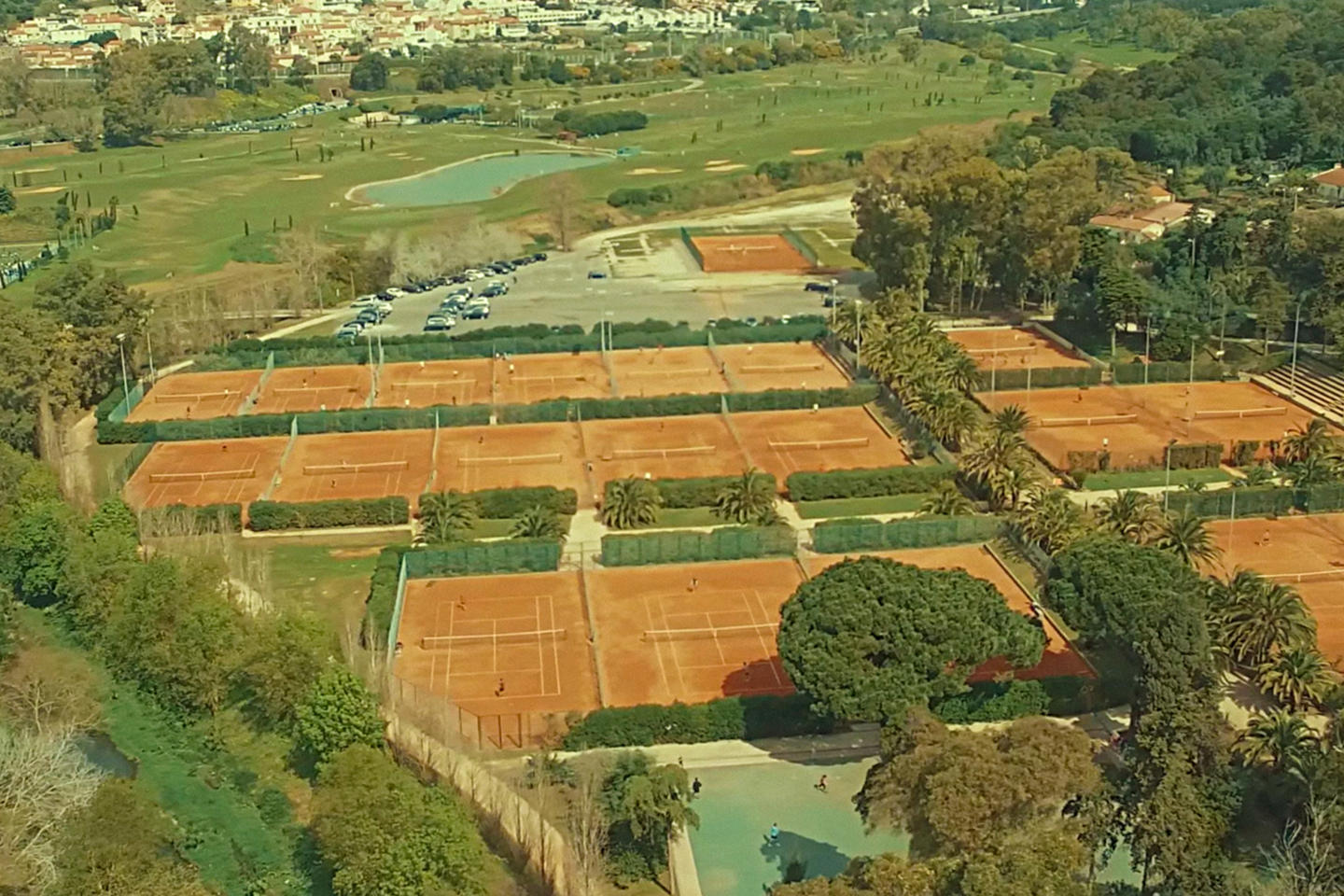 ARTIFICIAL CLIMBING STRUCTURE
The Artificial Climbing Structure, located in the Urban Park of Jamor, is 12 meters high and has a surface of 135 square meters. With 9 meters wide, it provides the installation of 5 to 7 climbing routes, two of them for initiation.
It also has the support of a wall of 35 square meters, 3 meters high, where the users can warm up before climbing one of the wall tracks. Together, the two surfaces offer more than 400 climbing holds of different colors.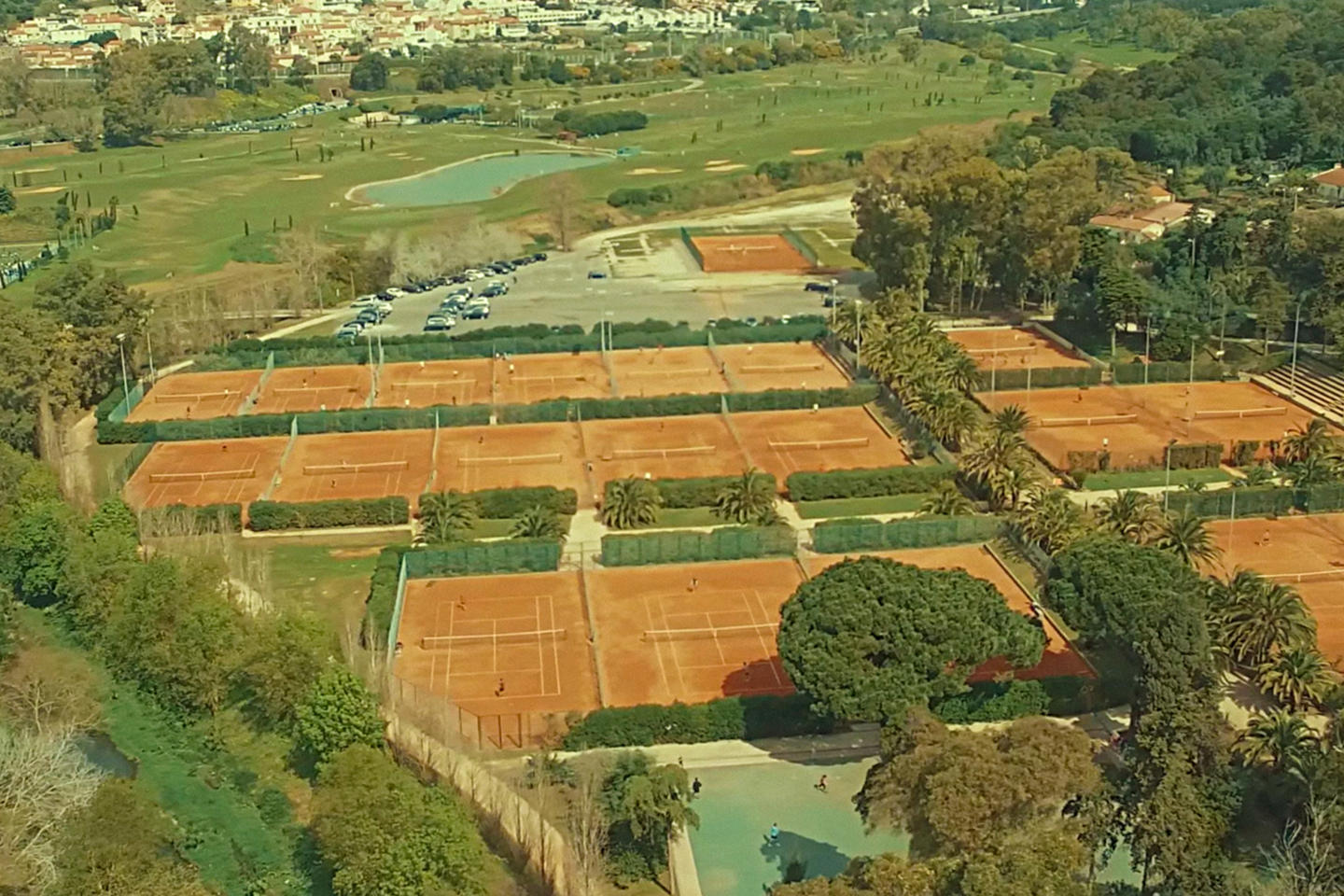 CROSS-COUNTRY TRACK
This complex also has a Cross-Country Track, located in the northern zone of the Centro Desportivo Nacional do Jamor (CDNJ), with about 1,500m, and is intended for training and competition of the discipline of cross – Athletics.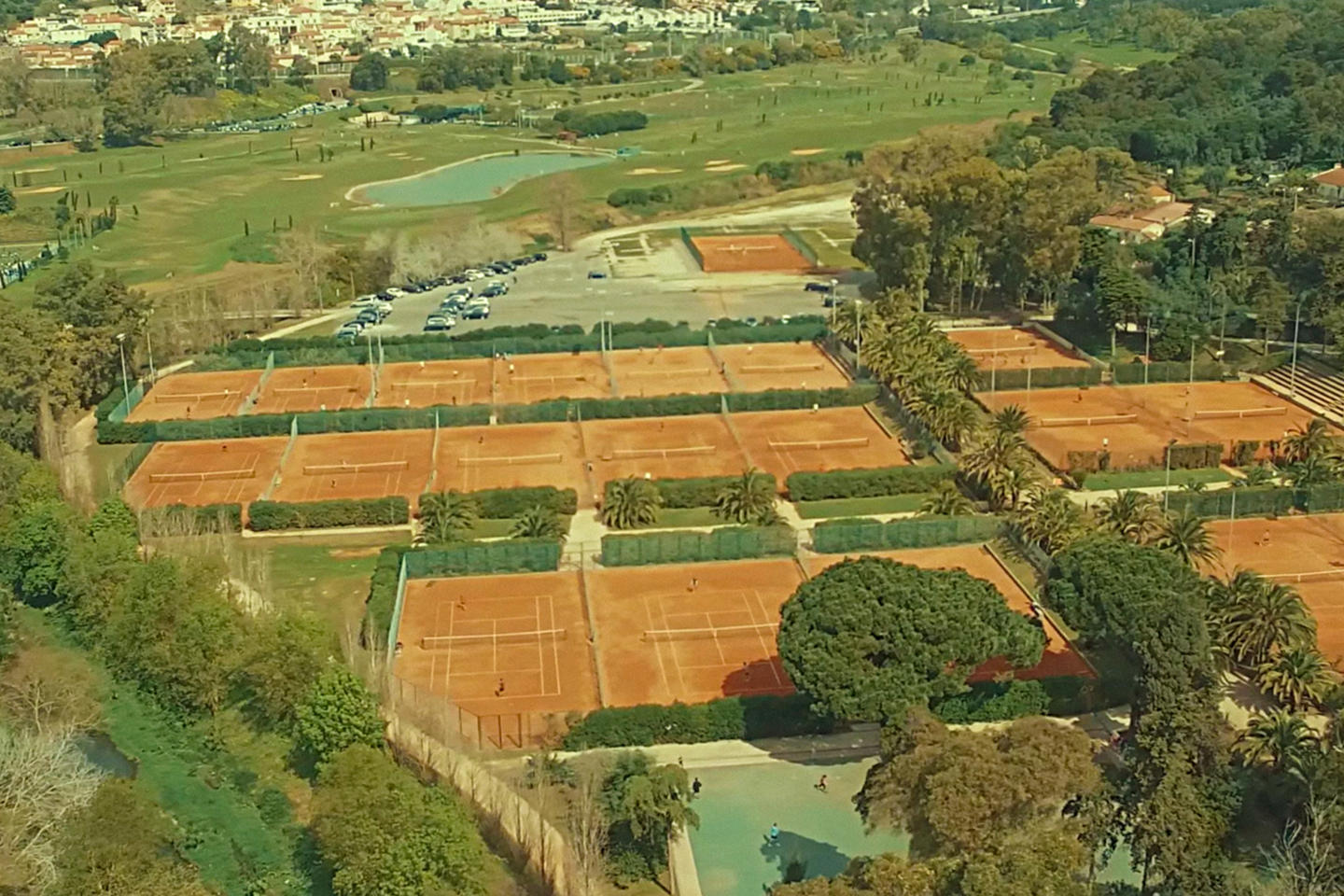 ENDURO TRACK
The Mountain Bike – XCO – Cross Country Olympic is a facility dedicated to the practice of this Olympic discipline, which provides adequate courses for the practice of this activity, with the recommended characteristics for conducting official competition events, according to the general regulations of the modality, published by the Portuguese Cycling Federation and by the International Cycling Union, the latter being the maximum entity that manages and regulates world cycling in all its aspects and disciplines.
There are 3 tracks of different difficulty levels: the black track (very difficult) with 4200 meters and positive slope of 220 meters; red track (difficult) with 3400 meters and positive slope of 183 meters; blue track (moderate) with 2100 meters and positive slope of 95 meters, approximately
The facility also includes several Endurance routes, properly identified and with adequate signage, that intend to regulate and create suitable conditions for the safe practice of this activity.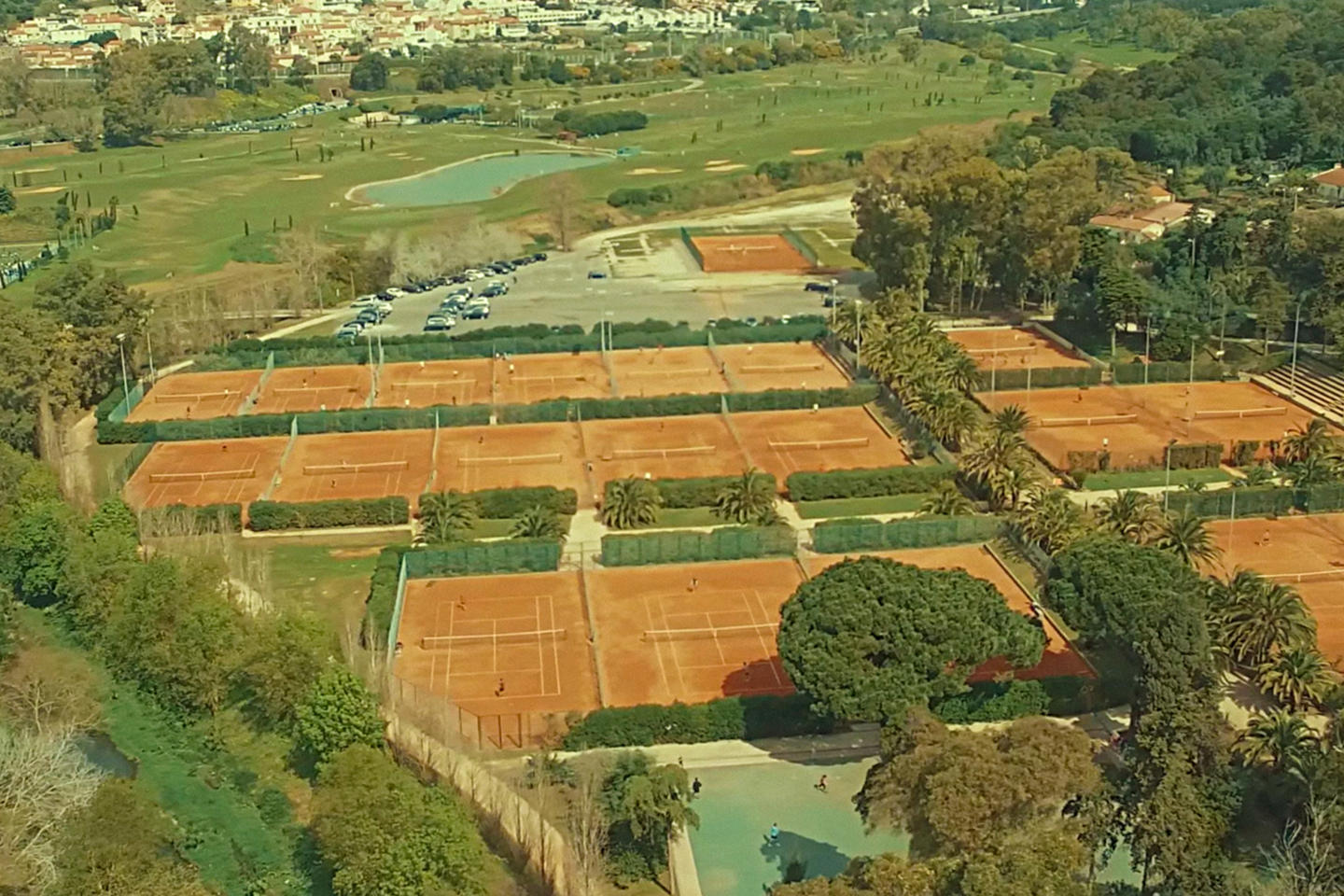 PEDESTRIAN ROUTES, RECREATIONAL PLAYGROUND & OUTDOOR GYM
In the 365 hectares that surround the Centro Desportivo Nacional do Jamor (CDNJ) are four pedestrian routes (A, B, C and D), with different levels of difficulty, which can be conducted informally or under the guidance of specialised technicians. The routes degree of difficulty is determined by the accumulated gradient and the type of terrain in which they are.
Route A has 90m of accumulated gradient, route B has 70m, route C has 130m and route D has 110m. Regarding the distance, there are no significant differences between the four routes.
Located between the pedestrian bridge of the Nautical Activities Track and the Jamor River, the Outdoor Gym includes 12 different gym equipment that, together, allow the strengthening of different muscle groups, improving flexibility, coordination and balance.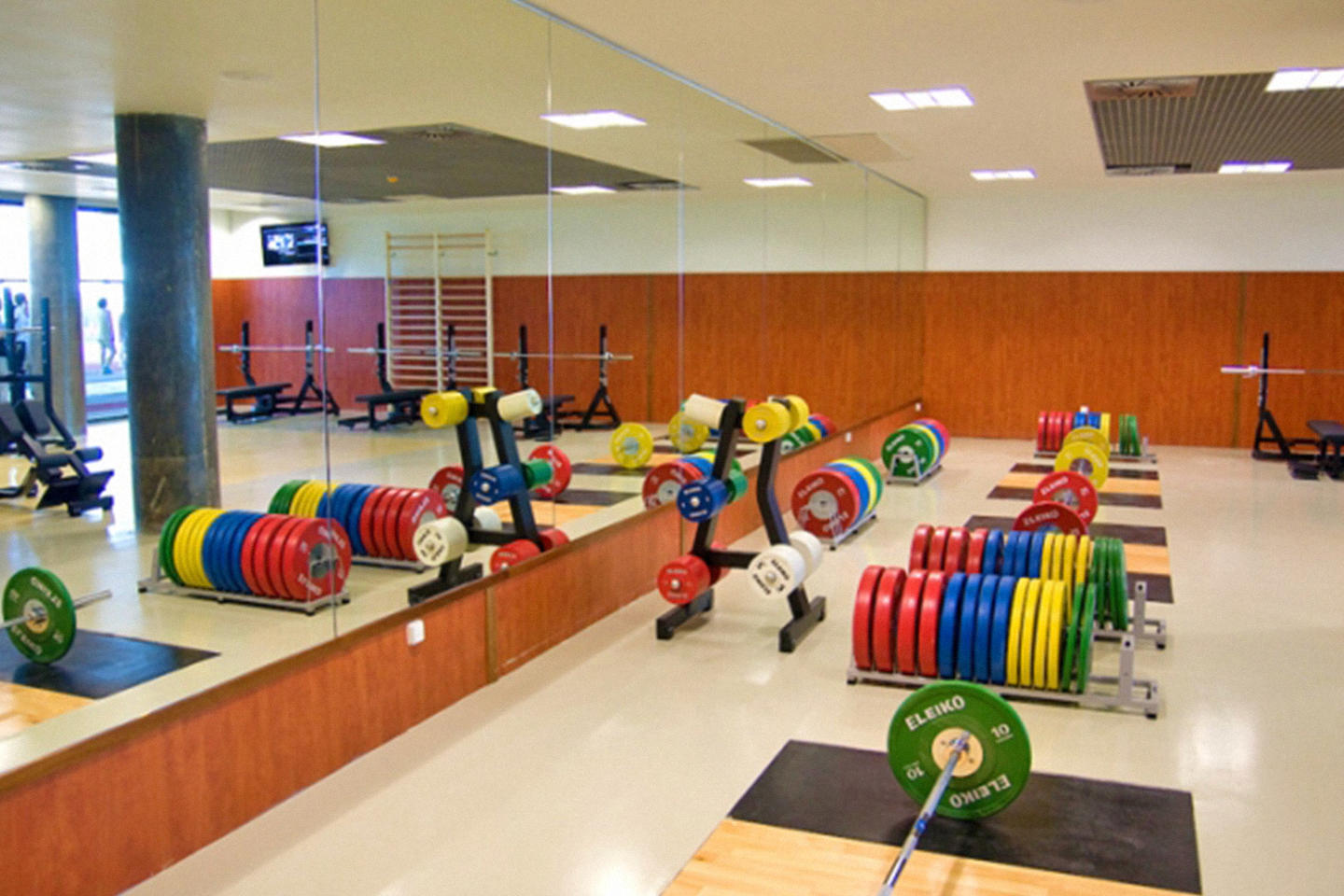 CRUZ QUEBRADA TRAINING CENTRE
The Cruz Quebrada Training Centre is mainly intended for the accommodation of athletes. However, it is also able to welcome school groups, college students, among others organized by public entities or by private companies. Its facilities include a pavilion with 24 triple rooms and 1 single room; canteen; living room; auditorium with capacity for 60 people and two outdoor sports halls.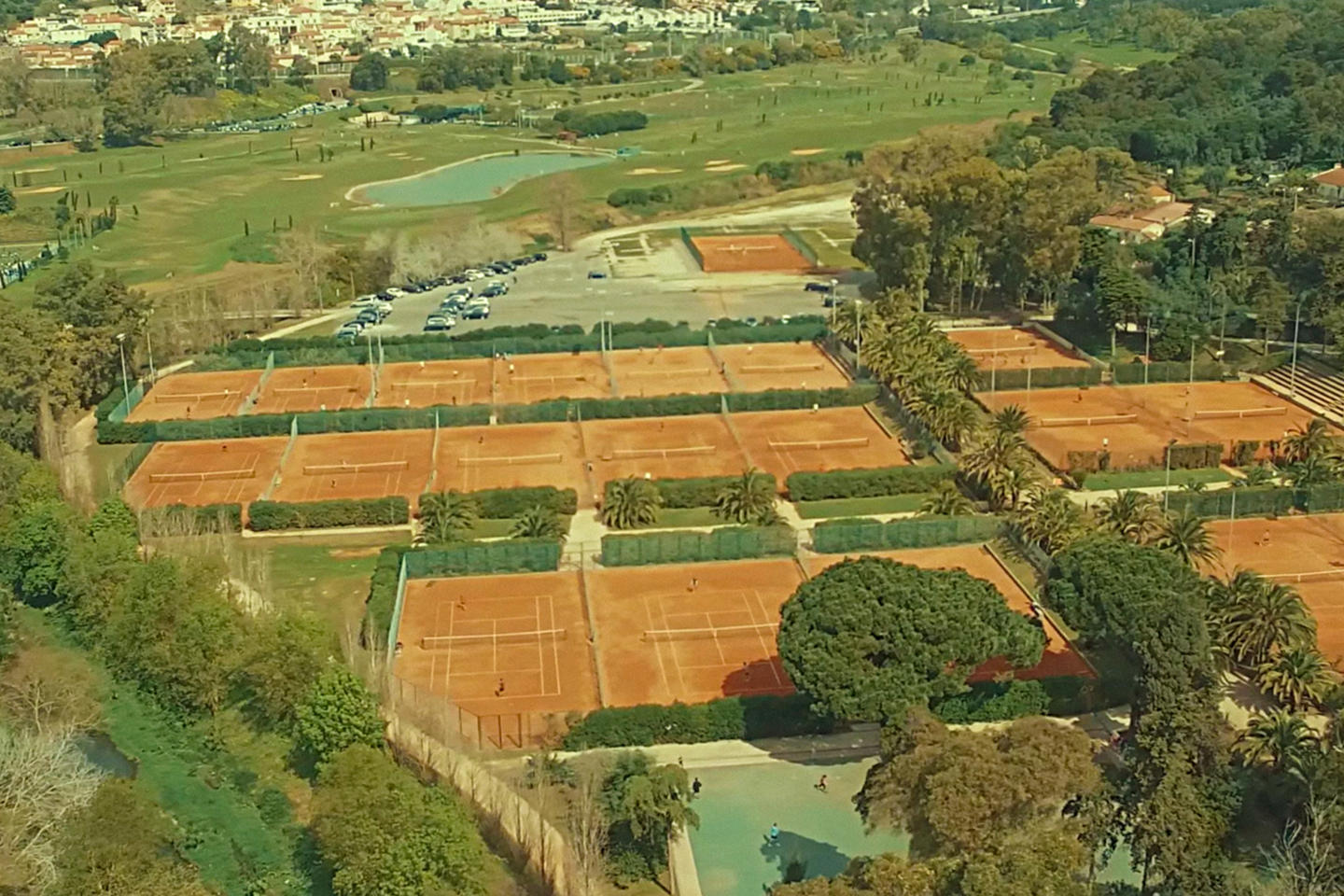 ADVENTURE PARK
The Adventure Park, located next to the Shooting Range of the Centro Desportivo Nacional do Jamor (CDNJ), is a circuit with several wooden stations that are placed at the top of the trees. The connection between the various stations is made through rope bridges, tunnels, nets, stirrups and paths. Each circuit ends in a zip line.
At the Adventure Park you will find two different circuits: the Big Route of Jamor, with 44 activities and 5 zip lines (with around 200m each) and the Route for Children, with 15 activities and various degrees of difficulty.
SPORTS DISCIPLINES AT THE HIGH PERFORMANCE SPORTS CENTRE IN JAMOR
The High Performance Sports Centre in Jamor is fully prepared for the practice of athletics, tennis, rugby, archery, golf, soccer, swimming, shooting, motorcycling, XCO cycling, endurance, climbing, canoeing, kayak polo, field hockey, triathlon, judo, taekwondo, basketball and paddle.
MAIN EVENTS AT THE HIGH PERFORMANCE SPORTS CENTRE IN JAMOR
XCO International Jamor 2018 – Portuguese Cup.
ATHLETES & TEAMS WHO VISITED HIGH PERFORMANCE SPORTS CENTRE IN JAMOR
The top conditions available, make the High Performance Sports Centre in Jamor the best choice to every High Performance athlete, team and sponsor looking for the ideal High Performance training conditions and, also, for great achievements and victories.
Proof of that is the list of teams and athletes that already attended this HPSC.
ATHLETES
Maria João Koehler;
Francis Obikwelu
Patrícia Mamona
João Pereira
Sergiu Oleinic
Nelson Évora
TEAMS
Portugal National Football team
Portugal National Athletics Team
Portugal National Rugby Team The High Performance Sports Centre in Jamor has its doors open for all athletes and teams looking to make the most of their training.
We offer the best conditions for High Performance training on athletics, tennis, rugby, archery, golf, soccer, swimming, shooting, motorcycling, XCO cycling, endurance, climbing, canoeing, kayak polo, field hockey, triathlon, judo, taekwondo, basketball and paddle.
WHAT TO DO
The High Performance Sports Centre in Jamor is located only a few kilometers away from Lisbon, with direct public transportation and access by car.
Next to one of the oldest cities of Europe continent, athletes and their technical staff in this HPSC will have easy access to the main tourist attractions of the city of Lisbon, as well as a coastline of about 30km. You will have many reasons to choose this Centre for your High Performance Training.
During your stay, you can spend your free time visiting many tourist attractions, such as:
Bairro Alto;
Castle of São Jorge;
The Miradouro da Graça;
The Jerónimos Monastery;
The Padrão dos Descobrimentos;
The Belém Palace;
Monsanto National Park;
Belém Tower, as well as many  restaurants where you can taste some of the Portuguese delicacies.
Jamor High Performance Sport Centre
Praça da Maratona
1495-751 Cruz Quebrada Oeiras
MONDAY TO FRIDAY
08:00 – 13:00
14:00 – 17:00